The Big Deal About Facebook Custom Conversions
Hey, have you heard of Facebook Custom Conversions? No? That's cool but you have like 20 different kinds of products on your e-commerce storefront and you want to leverage the power of Facebook ads to buy a Lamborghini but have one nagging question in your head, right?
"If I sell a thousand cat rings, can I use the same pixel to sell a bean bag now?"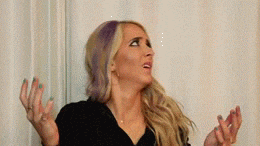 There are a lot of different schools of thought regarding the pixel and its interpretation with data ranging from limited information to absolute misinformation and sprinkled with a dash of 'I-Don't-Know-Just-Test-It', but in this article, we will just cover Facebook Custom Conversions.
THE BASICS
To understand facebook custom conversions one must first understand Facebook conversion event itself.
Facebook defines a conversion as an 'action' that a person takes on your website such as checking out, adding to cart, completing a registration or a purchase.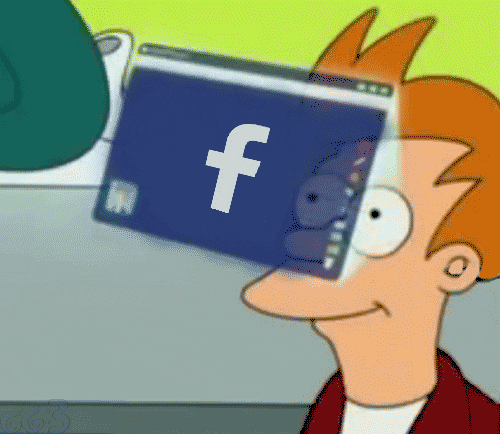 *It's important to remember here that a conversion is any action done on site.
A conversion event, on the other hand, is dictated by the particular location of the action itself. So if a customer adds a product to cart and then proceeds to checkout, add payment information and successfully complete the purchase, they have taken an action 4 times in total and have thus registered 4 conversions but each time the location of the conversion action was different (considering it to be non-inline).
Add To Basket event triggered on the cart page
Initiate Checkout event triggered on the customer information page
Add Payment Information event on the payment information page
Purchase event triggered on the thank you page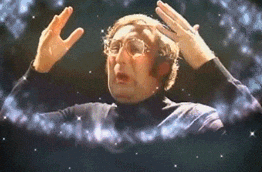 Thus the Facebook pixel not only tracks all actions of conversion, but it also has the ability to identify and differentiate between the different points of action and by nature recognize each conversion event individually thus knowing the difference between an Add To Basket and a Purchase.
Pretty amazing right?
The Basic Standard Events
Now if you're sitting slightly confused about the different events and how you can add them to your website to better track your ad performances don't worry. Facebook has a list of 9 events that cover 90% of your business needs. They are called the standard events that you just need to paste on the page you wish to track along with the base pixel code.
Events Optimize?!
At this point, you might be thinking "all that information is impressive, but what's so great about it and why should I care?"
Simply put, if you are advertising your product or service through Facebook ads without using, or rather optimizing for, conversion events then you are giving Facebook free money as well as sending your ads in blind.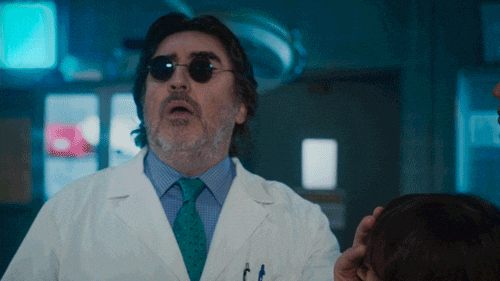 (Not too optimistic about the optimization on that one)
Facebook ads optimization can be a standalone article on its own (and it will be very soon) but in short, adsets under a conversion campaign use a conversion event to know what to optimize for.
If you need purchases then you have to select the 'Purchase' Event so that the advertising algorithm can search out prospects within your chosen target audience who are more likely to take the action you have optimized for. Similarly, if you choose the 'Complete Registration' Event, your adset will start to optimize for people within your target audience who have a history of completing registrations.
This is a crude but working understanding of conversion events and why it's important for optimization as well as a necessity for businesses to use them to achieve their goals.
(Trust me it's not as complicated as it seems)

Facebook Custom Conversions EXPOSED 2017
Okay so now that we know what a conversion is and have an understanding of the 9 standard conversion events, what are custom conversions?
There will be instances while running your business using paid ads on Facebook that you will need to measure or track the conversion of a certain action the standard events cannot. Facebook custom conversions make it possible to track those events. Thus any non-standard conversion event will require a custom conversion.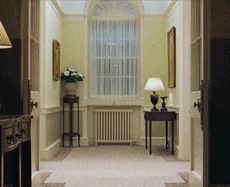 The beauty of Facebook custom conversions is that, unlike the normal pixel code, you don't need to do any extra code installation which means merry days for a technically challenged person such as me!
So for example, while the Facebook pixel can identify different events like a Purchase Event or an Add To Basket event, it cannot track the different kinds of purchases.
If you run a jewelry store and sell 3 rings and 2 pendants on a particular day, the purchases will be tracked as an aggregate of 5 purchase events. It can't differentiate between a ring being purchased and a pendant, that is until you add a custom conversion.
This makes it possible for you, as a business, to specifically track unique events that are valuable to you as well as to optimize for them separately from the aggregate standard events.
So a quick recap of what we just went through:
Any action on site = Conversion
A specific action on site = Conversion Event
Conversion Event = Standard Events + Custom Events (Custom Events are Non-Standard Events)
Creating The Custom Conversion Pixel 
All this information is pretty pointless unless you know how to exactly create the pixel for Facebook custom conversions, right? Don't worry I got you covered, it is super simple!
Step 1 Of 5 In Creating Facebook Custom Conversions:
In your Ads Manager, click the top left drop down and navigate to your pixels dashboard. Once there click on "Create Custom Conversion" (circled in red).
Step 2 Of 5 In Creating Facebook Custom Conversions:
Once the creation box pops up we need to set up the parameters. For the sake of convenience and efficiency, we will base our custom conversion on "Event" and not "URL". While both are valid base parameters, I find that event based rules perform better in an e-commerce settings at least.
Step 3 Of 5 In Creating Facebook Custom Conversions:
Once you have selected your base rule as "Event" you will need to select the trigger rule based on which the custom conversion pixel will generate. This is the pixel that will be available to you for optimization.
For example, once you generate a purchase event custom conversion pixel for a particular product, you will be able to optimize only for the purchase of that product using that custom conversion pixel.
So unless you generate additional custom conversion pixels based off other events such as Add To Basket or View Content for that product you cannot optimize for those events specifically for that product and will have to rely on the standard Add To Basket and View Content events.
Step 4 Of 5 In Creating Facebook Custom Conversions:
Once you have set up the first two rules you need to set up the final parameter that assigns your custom conversion pixel to that element that you wish to track and optimize separately from the standard events.
You can create a custom conversion pixel for a specific return 'value' or 'number of items'. In e-commerce, however, you want to select 'content id' to track a particular item. You can pull your Content ID from your Facebook product feed (provided your product is synced to it) and that's it! Your Custom Conversion Event Pixel is ready for use.
Step 5 Of 5 In Creating Facebook Custom Conversions:
To locate the newly create custom conversion pixel, you'll need to click on the top left drop down again and navigate to the Custom Conversions tab under Measures & Report
and you'll find it here

And finally, you can select it at the adset level for a conversion campaign when choosing the optimization event!
Aaaand that's it! That is how easy it is to create the Facebook Custom Conversion Pixel.
Closing Thoughts
Facebook is CONSTANTLY changing. What worked just 6 months back may be ineffective right now. Staying on the cutting edge can be the difference between achieving the end of quarter goals or leaving a huge amount of money on the table, and things rarely get more cutting edge than leveraging the power of Facebook custom conversions.
Facebook doesn't know the most valuable aspect or product for your business and this feature allows you to define it yourself. The end game in Facebook advertising is optimization of the ad set.  Thus optimizing specifically for your hero product or service is probably a very good idea. This will allow you to have purer data when you generate custom audiences and lookalike audiences as well.
But honestly, at the very least, now you will know how to sell bean bags after saturating the cat ring market!
Even though the best practices for testing vastly different niches include creating a separate ad account for each niche, the interesting thing about Facebook is that there are no absolutes. What can work for one ad account can have a different result on another.
At the end of the day, there is only one way to be sure – Test Everything.
Generating $18k in a week from Facebook More FREE Growth Lessons How about a FREE Consultation?Pick a time that works for you.
How To Spy On Your Competitors' Facebook Ads in 2019. More FREE Growth LessonsHow about a FREE Consultation?Pick a time that works for you.
How to use the Google Tag Manager More FREE Growth Lessons How about a FREE Consultation?Pick a time that works for you.
How about a FREE Consultation?
Pick a time that works for you.